Meet Kevin
KEVIN HANCOCK is the managing owner and Chairman of one of America's oldest family businesses as well as an award-winning author and nationally recognized public speaker.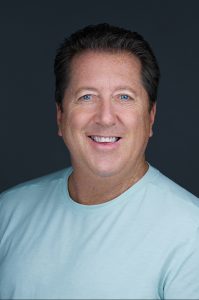 Established in 1848, Hancock Lumber Company is led by its 720 employees operating 11 lumberyards, 4 sawmills, a truss manufacturing facility, and timberlands in Maine and New Hampshire.  Hancock Lumber is a nine-time recipient of the 'Best Places to Work in Maine' award. The company is also a recipient of the Maine Family Business of the Year Award, the Governor's Award for Business Excellence, the ProSales National Dealer of the Year Award, and the Maine Retailer of the Year Award.
Kevin is a past chairman of the Northeastern Retail Lumber Association, the National Lumber & Building Material Dealers Association, and the Bridgton Academy Board of Trustees.  Kevin has also served of the Board of Directors for the Hussey Seating Corporation in Maine, the Seneca Sawmill Corporation in Oregon, and the Maine Indian Tribal State Commission.
Kevin is a recipient of the Ed Muskie 'Access to Justice' Award, the Habitat for Humanity 'Spirit of Humanity' Award, the Maine Development Foundation 'Ken Curtis Leadership Award', and the Maine Basketball Hall of Fame 'Directors Award'.
Kevin is the author of three books:
Kevin also partners with the executive coaching firm SSCA to provide senior management training programs around the concepts of shared leadership, dispersed power, and deep employee engagement.
Kevin is a frequent visitor to the Pine Ridge Indian Reservation in South Dakota and an advocate of strengthening the voices of all individuals—within a company or a community —through listening, empowering, and shared leadership.  He is a graduate of Bowdoin College and lives in Maine with his wife Alison.
Hire Kevin
Kevin is a renowned public speaker, with experience across industries and intersections. Shared leadership, employee engagement and healing from within are just a few of the engaging topics Kevin speaks about. Learn more about hiring Kevin for your next event.