"A global citizen is someone who identifies first and foremost not as a member of a state, tribe or nation, but instead as a member of the human race."
—Hugh Evans
On October 4, 2017, Houston Rockets general manager Daryl Morey posted a tweet in support of pro-democracy protesters in Hong Kong.
"Fight for freedom. Stand with Hong Kong."
In the era of America's awakening with regard to racial, ethnic, sexual, and religious equality, these two short sentences seem highly consistent with our modern national values.
That's why (as a lifetime basketball player, coach, and fan) I was initially puzzled to see the National Basketball Association (NBA) and many of its most famous players distance themselves from freedom for Hong Kong and turn on Morey. This confused me, because the NBA, of all American professional sports leagues, had (to its credit) become an early leader in supporting their players and coaches in using their voices for social change creation with respect to issues like police violence and racial profiling. Yet here we watched Chinese police gassing, beating, and arresting protesters in Hong Kong for wanting nothing more than to maintain their traditional freedoms, and the NBA walked directly away from them.
Why would the NBA and many players suddenly abandon the side of freedom?
I was confused.
Then it became clear.
This was all about money.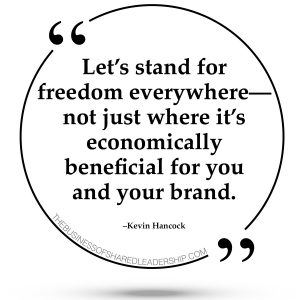 It's good for business in America to champion freedom and equal rights for all. But that's not how it works in China. In communist China, where the "Party" controls everything it wants to control, it's very bad for business to take a stand against the government.
China is the NBA's biggest foreign market, worth billions of dollars annually to the League, its most famous players, and brands like Nike.
After Morey's tweet the Chinese Basketball Association suspended its relationship with the Houston Rockets and immediately stopped streaming Rockets games. The Chinese consulate in Houston issued a statement saying it was "deeply shocked" by the "erroneous comments."
Shortly thereafter the NBA issued its own statement in Mandarin:
"We are extremely disappointed in the inappropriate views of Houston Rockets general manager Daryl Morey. He undoubtedly has deeply hurt the feelings of Chinese basketball fans."
At the time of Morey's tweet, LeBron James and the Los Angeles Lakers were actually in China on a two-game exhibition tour. James, a staunch advocate of professional athletes using their platform to express political opinions and drive social change, uncharacteristically made the following statement in response:
"I don't want to get into a feud with Daryl Morey, but I believe he wasn't educated on the situation at hand. . . . We all see what that [the tweet] did for our league."
* * *
So what's going on here?
Well, let's take a simple look at the economic fact trail regarding the NBA, LeBron James, Nike, and China.
James has a lifetime contract with Nike valued at over $1 billion.
Nike earned over $6 billion in revenue from China in the year 2019 alone.
LeBron James's sneakers and clothing lines are among Nike's most profitable.
After Morey's tweet Nike stopped offering Houston Rockets gear in its Chinese stores.
The Chinese Communist Party exerts any level of control it chooses to exert over television content, international sporting agreements, and general access to Chinese markets.
The Chinese Communist Party is determined to gain tight political and social control over the people of Hong Kong.
The NBA, James, and Nike side with the Chinese Communist Party.
Why?
Money.
* * *
One year later, in the fall of 2018, Nike released a series of commercials featuring Colin Kaepernick, the former NFL quarterback who began kneeling during the National Anthem and soon found himself out of a job.
To be clear, I am 100 percent supportive of the Kaepernick campaign. What I am not supportive of is the inconsistency of major economic brands (both individuals and corporations) championing social protest in America where it's good for business while simultaneously standing silent on those same rights and ideals in places like China, where it's bad for business.
Here's what Nike founder Phil Knight had to say about the Kaepernick campaign:
"You can't be afraid of offending people. You can't try and go down the middle of the road. You have to take a stand on something, which is ultimately I think why the Kaepernick ad worked."
* * *
Here's my call out to the Fortune 500, corporate America, and professional star athletes: Let's stand for freedom everywhere—not just where it's economically beneficial for you and your brand.
And here's my call to America consumers: Let's insist that the stars and corporate brands that we support with our time and money become GLOBAL citizens championing freedom for everyone, everywhere.
Either you're in on freedom everywhere or you're in on freedom nowhere.
I love the Kaepernick campaign of awareness. I just want to see the Nike Hong Kong freedom fighters' campaign right beside it.
* * *
"Injustice anywhere is a threat to justice everywhere. We are caught in an inescapable network of mutuality, tied in a single garment of destiny. Whatever affects one directly, affects all indirectly."
—Martin Luther King, from a Birmingham jail, April 16, 1963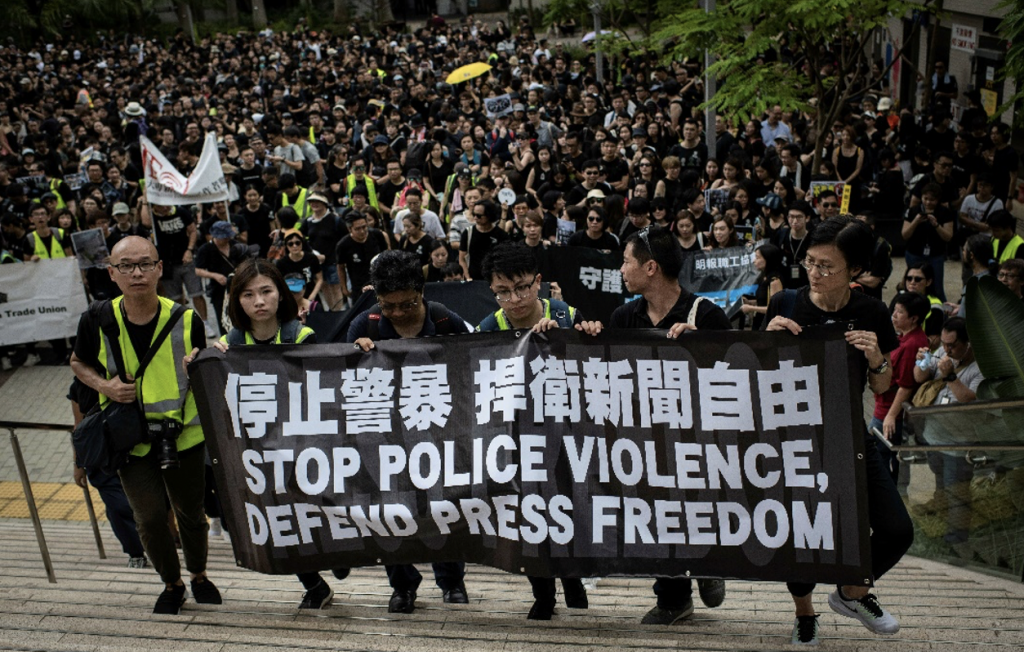 Note: There is an abundance of reporting available on the NBA and Hong Kong. Here are a few of the sources I relied on for this essay:
National Public Radio / All Things Considered / October 7, 2019 / "Houston Rockets Face Backlash after Manager Tweets Support for Hong Kong Protesters."
Washington Post / October 15, 2019 / "LeBron James Draws Scrutiny for Comments Critical of Daryl Morey's Hong Kong Tweet by Ben Golliver."
New York Times / March 23, 2021 / "Hong Kong Protests, One Year Later," by Austin Ramzy and Mike Ives.
Vox / October 7, 2019 / "The Raging Controversy over the NBA, China, and the Hong Kong Protests, Explained," by Matthew Yglesias.
* * *
Thank you for considering my thoughts. In return I honor yours. Every voice matters. Between our differences lies our future.
____________________
This is the twentieth in a series of short essays to be posted by Kevin to www.thebusinessofsharedleadership.com in 2021. Kevin is dedicating these writings in honor of Black Elk, the Oglala Sioux holy man who was escorted as a child on a sacred vision quest by the 48 horses of the four directions to visit the six Grandfathers. My horses, prancing they are coming. They will dance; may you behold them. On that journey Black Elk understood the sacred power that dwelled within him and lives within us all. He also recognized that this power could be used for good or bad. Intentional we must be about the path we walk. To invite others to join The Business of Shared Leadership and receive these posts, just pass this link along. The more who join, the deeper the energy field of engagement will become! Thank you!