"Liberty means responsibility.
That's why most men dread it."
—George Bernard Shaw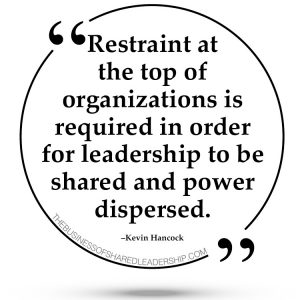 It was six a.m. when I left Route 44 and passed through the veritable ghost town of Scenic, South Dakota, onto Bombing Range Road. I was on my way to the Pine Ridge Indian Reservation to have breakfast with my friend Rosie at the Singing Horse Trading Post before spending the day visiting friends.
The road was empty as I barreled through the Badlands before slowing at BIA 27, the northern access point to the reservation.  Before me stood a modest wooden guard shack hastily erected.   Beside it, a portable stop sign squarely blocked my lane.  This was a COVID checkpoint established by the Oglala Sioux Tribe in defiance of South Dakota's thirty-third governor Kristi Noem's order not to do so.
I put my car in park and surveyed the scene.  There was no visible sign of life.  The shack was dark and the dusty old sedan on the opposite side of the road looked cold and empty.
Unsure what to do, I exited my car and moved slowly towards what reminded me of a Maine ice fishing shack.  As I neared, two young men emerged.  Both were native and appeared to be in their twenties.  My ability to enter rested solely in their hands.
"Hello, how's it going?" I said. "I'm here just for the day. I've got appointments at Singing Horse, the OST Partnership for Housing, and the nonprofit Re-member. I've had both of my vaccine shots."
"Okay, bro," the first man replied.  "That's cool.  You're good to go."
"Great, thank you," I said.  "Have a good day."
"You take it easy today, man," said the second.
"Will do," I said. "Same to you both. Thanks again."
"Yeah, bro," the first said.
With that I was in.
* * *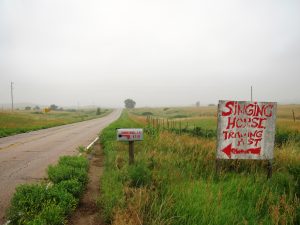 "It's all about teaching and restoring self-esteem," Rosie said.
By now I was sitting at the old wooden table in the store at the Singing Horse Trading post north of Manderson with a muffin in one hand and a pen in the other.
"The COVID checkpoints are actually more important than they appear," Rosie continued. "Most people don't realize this but the biggest benefit is not medical or health related."
"I'm intrigued Rosie," I replied. "What's the value of those checkpoints beyond mitigating the spread of the virus?"
"For generations in this community, it was white people telling Indians where they could and could not go," Rosie said.  "White people telling native peoples what they could and could not do, how they could or could not dress, what language to speak, what God to worship, and so forth.  In that process the men of this community were systematically deprived of the opportunity to lead, protect, and provide for their families and community. But now, these checkpoints symbolize something very different and you experienced it this morning.  The young men at those gates are in charge of keeping the community safe and secure. They decide who enters and who turns around. That's responsibility, empowerment, and control put in their hands.  That's trust being vested in them.  That's new here and its' exactly what's needed for this community to progress.
"Ah," I say, nodding my head as I jot down notes in my journal.
"Sure, they may go overboard on occasion," Rosie says with a laugh and a smile.  "There are a few stories of visitors being turned around and sent away when it's not really necessary—but so what? They're building self-esteem as protectors at the gate, and that's more important."
Rosie pauses. The room is quiet as the medicine wheels overhead slowly turn.
"I have customers call and ask if they can come down to visit the store, and I say, 'You can try but whether you get in or not is up to them, not me.' "
* * *
Rosie was right, I thought to myself as I drove west on a seemingly endless dirt road toward the Black Hills later that afternoon. This morning two young men from Pine Ridge held the governance power over me.  It was up to them to decide if I entered or retreated.  They had the control.  I was at their mercy.  For generations it had been the other way around.  Reflecting on the scene, it all made me happy, and I smiled.
How do we restore responsibility and rebuild a sense of control in communities that have been systematically deprived of it?
This question is central to creating a culture of shared leadership and dispersed power both nationally and globally. Ultimately, it's all about spreading the responsibility back away from the center. It's about the church hierarchy, the school board, the central government, and corporate headquarters doing less, not more.  Restraint at the top of organizations is required in order for leadership to be shared and power dispersed.
The Pine Ridge community was built on forced relocation, forced religious conversion, forced cultural assimilation, and rationing. Everything was determined and provided by someone else from away. This lack of control for the people who lived there was race based and it deprived the individuals living under the system from self-actualizing their own innate power as human beings.  It's not a coincidence that Pine Ridge today is the poorest place in America. Take everybody's personal power away, and this is what happens.
Responsibility—or the opportunity to lead—belongs in the hands of all individuals. But those who control organizations from the center often undervalue this fundamental truth, choosing instead to centralize decision making – thereby reducing the opportunities for others to lead. That's why one of the greatest leadership challenges of our time is convincing those with the most power at the corporate or political center not to use it.
So yes, Rosie is right: Guarding the gate is a good place to start.
"Power can be taken, but not given.
The process of taking is empowerment in itself."
—Gloria Steinem
______
Thank you for considering my thoughts. In return I honor yours. Every voice matters. Nestled between our differences lies our future.
______
This is the thirty-eighth post in a series of short essays to be posted by Kevin to www.thebusinessofsharedleadership.com in 2021. Kevin is dedicating these writings in honor of Black Elk, the Oglala Sioux holy man who was escorted as a child on a sacred vision quest by the 48 horses of the four directions to visit the six Grandfathers. My horses, prancing they are coming. They will dance; may you behold them. On that journey Black Elk understood the sacred power that dwelled within him and lives within us all. He also recognized that this power could be used for good or bad. Intentional we must be about the path we walk. To invite others to join The Business of Shared Leadership and receive these posts, just pass this link along. The more who join, the deeper the energy field of engagement will become! Thank you!