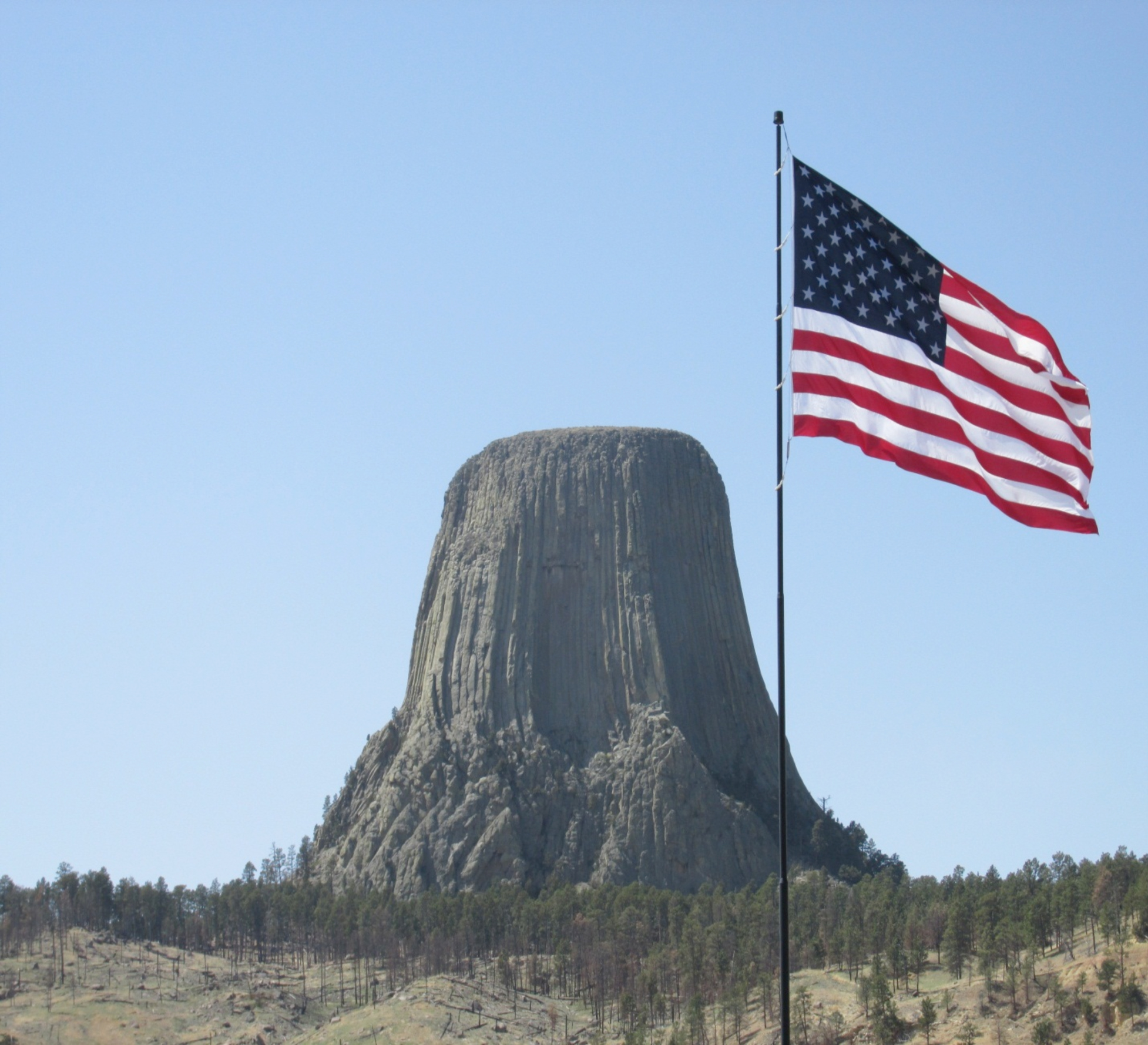 Kevin is headed back to Pine Ridge!
On Wednesday June 22nd from 1-3pm, Kevin will make his first stop of the trip at the Devil's Tower National Monument where he will be on hand to sign books and personally discuss his story with people who are visiting one of the many locations he writes about in his book!
Not For Sale: Finding Center in the Land of Crazy Horse is a unique iconoclastic memoir that traces one businessman's journey deep into Indian country, and even deeper into his own soul. In a corporate world hallmarked by the never-ending quest for bigger, better, more, this CEO of one of America's oldest family businesses contemplates an organizational structure where the goal is to do less, not more. In a 24/7 internet- wired world consumed with roles, responsibilities, and external accomplishments, Kevin learns to look inward for meaning and purpose. Through a series of successive, solo trips to the Pine Ridge Indian Reservation, Kevin learns the following powerful lessons:
– We all come from a tribe, and while the pull of the past is strong, the soul is here to individuate.
– Leadership in the new Aquarian Age is about doing less, not more.  Those who hold the power often overreach; they go too far.
– Busyness is not living, and personal growth lies in looking inward, not outward.
– The boundaries that have been set to divide people are not real.  In the end, we're all one tribe.
In a modern-day adventure strikingly similar to the ancient Lakota Vision Quest rite, Kevin separates from his own tribe for the purpose of seeking a deeper sense of self. Along the way, Kevin comes to be thankful for the partial loss of his own speaking voice as he learns it was his soul's way of getting him to stop working, stop leading, stop caretaking. In losing consistent access to his voice, Kevin discovers a pathway, a calling, to strengthening the voices of others, which he uses to think differently about the future of Pine Ridge, the future of Hancock Lumber, and the future of tribes everywhere.
Devil's Tower is an astounding geologic feature that protrudes out of the rolling prairie surrounding the Black Hills. This site is considered Sacred to the Lakota and many other tribes that have a connection to the area. Hundreds of parallel cracks make it one of the finest traditional crack climbing areas in North America. Devils Tower entices us to explore and define our place in the natural and cultural world.
For more information and upcoming dates for summer events, please visit the Upcoming Events tab on our website, www.seventhpowerpress.com.