In October of this year I had the honor of giving the keynote address at the LBM STRATEGIES conference in Denver.  The 50-minute talk was video recorded, and I would like to share it with you.  I hope you can find a quiet time over the holidays to relax, enjoy, watch, and reflect.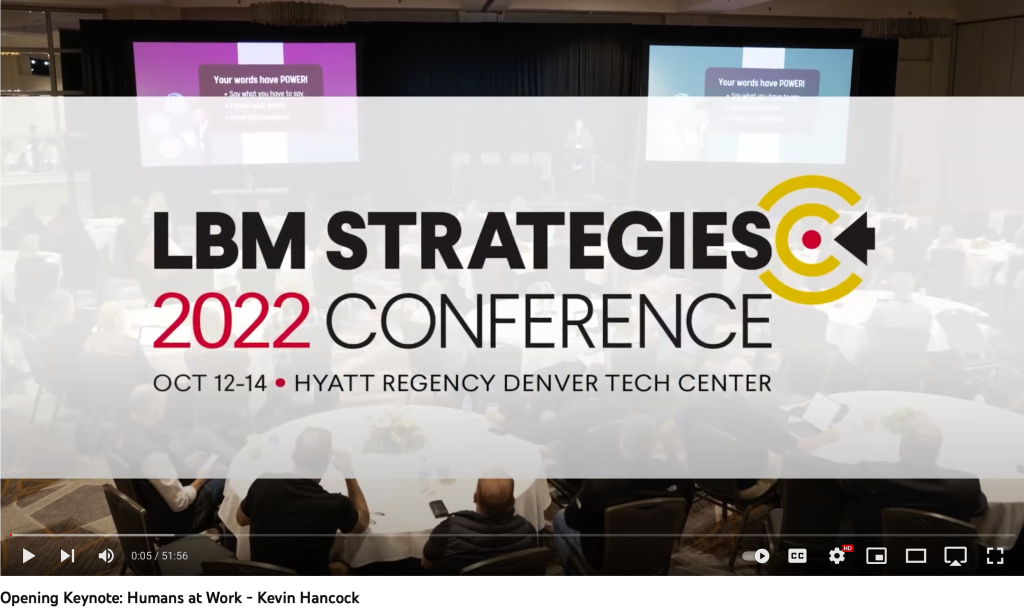 What if everybody on earth felt trusted, respected, valued, and heard?  What might change?
What if every company saw the opportunity to honor humans at work as its highest calling?
What if advancing humanity one person at a time became the top mission of capitalism?
What if leaders and executives focused on giving other people a stronger voice?
What if everyone recognized that we change the world by working first and hardest on ourselves?
What if we all understood that winning isn't winning unless everyone's winning?
What if everyone on earth found their own true voice and shared it with all the world?
Kick off 2023 by reflecting on these questions and more as you watch this keynote talk.  Thank you!
_____
Thank you for considering my thoughts. In return I honor yours. 
Every voice matters. Nestled between our differences lies our future.