"It takes a lot of different flowers to make a bouquet."
—Ancient Islamic proverb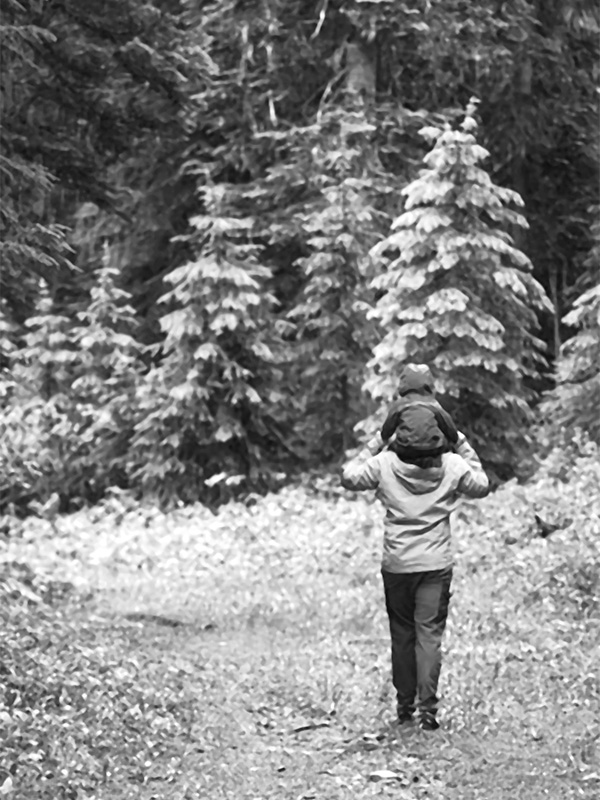 I can still picture the world from my dad's shoulders.
I'm two and a half years old and he has an ankle in each hand. My head is above his and I feel as if I'm on top of the world as we move in unison down the dirt road, surrounded by pines.
After a time, my dad breaks the silence and begins his favorite poem:
Whose woods these are I think I know.
His house is in the village though;
He will not see me stopping here
To watch his woods fill up with snow.
"Stopping by Woods on a Snowy Evening" by Robert Frost is a poem I have already memorized as a result of my dad's frequent recitations when we walk together in this way.
The woods are lovely, dark and deep,
But I have promises to keep,
And miles to go before I sleep,
And miles to go before I sleep.
I join in and then fall back into silence before asking if we can recite the poem again.
Which, of course, we do.
***
My dad and I grew up in the same village, went to the same college, began careers in the same profession (education), felt called back into the same family business, and ultimately would progress to occupy the same role, as president and then CEO of Hancock Lumber Company (barely twenty years apart).
There are a lot of common trajectories here. Yet no one who knew us both would say that we are the same person.
Related, yes.
Similar (in some ways), yes.
But the same person, no.
***
We all grow up in a tribe, and the moment and place of our birth pull on us to think and act a certain way. Yet we're all here, living a life on Earth, with the goals of individuation and self-actualization. We're each trying to find and make peace with our own true voice.
Since Hancock Lumber's inception in the 1840s, our company has sawn hundreds of millions of eastern white pine logs into boards. Across that span of time no two logs have ever been the same.
The same is true for people. No two are ever the same. Similar, yes. The same, never.
It is estimated that approximately 110 billion people have lived since the dawn of human time—only about 6 percent of which are alive today. That's a fascinating contemplation in and of itself.
Across that continuum, no single human life has ever been experienced identically, and this is where the power of our collective human experience lies. Honoring each of us exactly as we are marks the ultimate evolutionary progression of society. The sacred energy of creation manifests in countless iterations. The universe, it turns out, is simultaneously an exercise in sameness and diversity. Could this be how the universe explores itself, learns, and grows?
Now think about the history of human institutions. They've almost always sided with conformity. They recite the same anthem. Worship the same god. Perform the same tasks in the prescribed manner. Lots of effort goes into conformity. And while a degree of common understanding and rulemaking is necessary in order for a society to function optimally, what we really need to be teaching, encouraging, and honoring is uniqueness in the form of authentic self-expression and self-actualization. Every person is different by design, but many of our human organizations have historically pursued a counter-objective.
***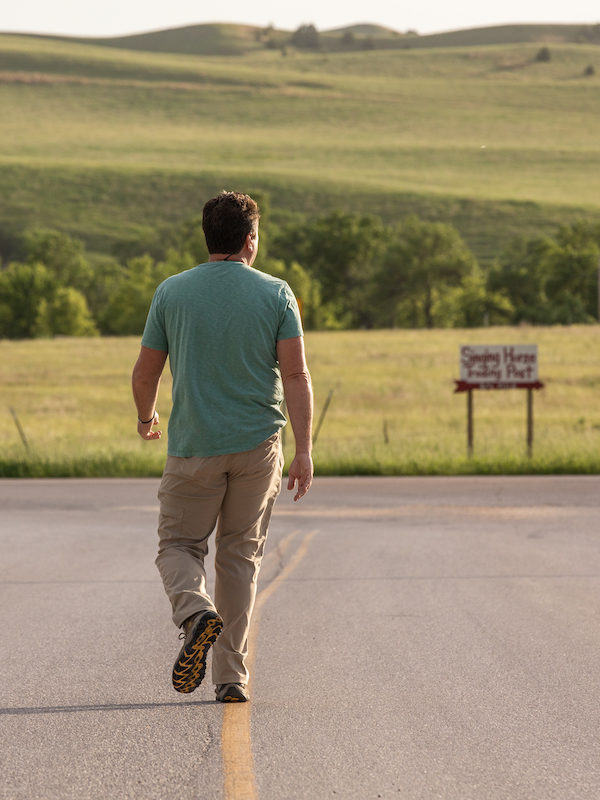 As it turned out, my dad and I worked together at Hancock Lumber only briefly, as he passed in 1997. I've occasionally wondered how that experience would have played out for us if it had lasted longer. Even after his passing, I spent a good bit of time following in his footsteps.
It was not until I acquired my voice disorder (spasmodic dysphonia) and began traveling to the Pine Ridge Indian Reservation that I truly found my voice and started my own leadership journey—something I'm sure my dad has appreciated from what the Sioux call "the world that lives beside this one."
It turned out that I had to veer off the family path in order to stay on it. It was only when I individuated that I began to accelerate, creating something new and adding the value that only I could bring to the world around me.
Ultimately, to celebrate our oneness we need to honor our differentiation.
All of this reminds me of my favorite Robert Frost poem:
The Road Not Taken
Two roads diverged in a yellow wood,
And sorry I could not travel both
And be one traveler, long I stood
And looked down one as far as I could
To where it bent in the undergrowth;
Then took the other, as just as fair,
And having perhaps the better claim,
Because it was grassy and wanted wear;
Though as for that the passing there
Had worn them really about the same,
And both that morning equally lay
In leaves no step had trodden black.
Oh, I kept the first for another day!
Yet knowing how way leads on to way,
I doubted if I should ever come back.
I shall be telling this with a sigh
Somewhere ages and ages hence:
Two roads diverged in a wood, and I—
I took the one less traveled by,
And that has made all the difference.
***
Thank you for considering my thoughts. In return I honor yours.
Every voice matters. Nestled between our differences lies our future.
www.thebusinessofsharedleadership.com