"Every human being is entitled to courtesy and consideration."
—Margaret Chase Smith
It can feel overwhelming to take on the subject of advancing social harmony in a delicate and divided world.
So I went looking for a simple place to start . . .
* * *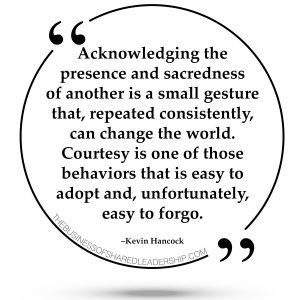 The Circle K convenience store sits at the intersection of Route 26 and the North Raymond Road in Gray, Maine. The bustling facility straddles the most popular commuter routes north of Portland. On the weekends this same road can be just as crowded while serving as a prime thoroughfare to the mountains in winter, the lakes in summer, and the speedway on race nights. That little store is churning most of the time.
I frequent the Circle K, as it's the first gas station between my house and the city of Portland. It's a stop I make several times a week, and it's here, a few years back, that a simple personal experiment was born.
At the Circle K I always hold the door for the next person to arrive or depart.
While holding a door for someone is meaningful, the gesture in and of itself is not enough to maximize its potential. Eye contact and a head nod tip the split-second exchange into an act of courtesy and shared humanity.
I've now held that glass-and-metal door dozens and dozens of times, and the outcome is virtually always the same.
"Thank you," says the stranger coming my way, already standing a bit taller by virtue of being acknowledged and respected.
"Have a good day," I reply.
"Same," says the stranger at the door.
I've trained myself to pay close attention to the otherwise imperceptible changes that often follow. The mood, energy, stride, and demeanor of the person frequently shifts in that moment. A self-occupied, detached, or hurried edge is broken and replaced by a spark of connectivity. If you weren't watching with care it would be easy to miss, but it's there. Humanity softened.
Awareness, in and of itself, is a powerful act.
* * *
I've made over twenty trips from Maine to the Pine Ridge Indian Reservation in South Dakota in the past ten years. The people of that community are amazing. It's a place of great cultural, historic, and social significance where much can be learned. It's also statistically the poorest place in America, where the hard edge of our colonialism still leaves tracks.
People often ask me what I do when I go there. For years I would struggle to provide an adequate answer because my presence always felt so small. Eventually I just started telling the truth (always a good move in the end).
"I don't really do anything there," I now say. "I just travel around the reservation and hang out with the people I know there."
It took a while for me to realize that this is enough. Connectivity and intentional presence are meaningful in and of themselves. I see you. I know you're here. I think you're important. I value your existence. I'm interested in you.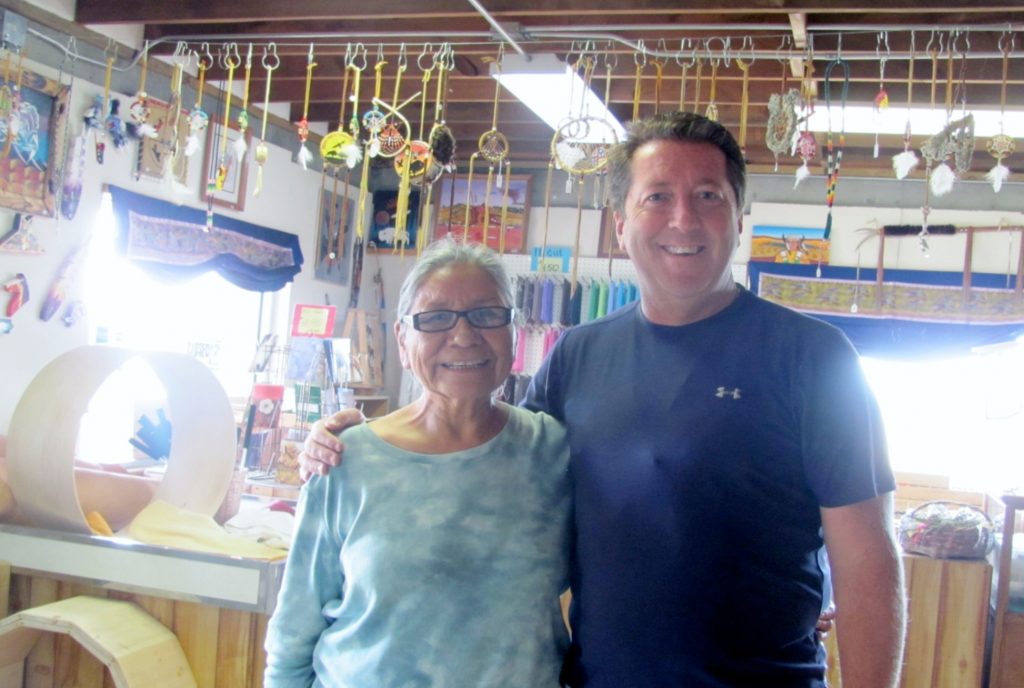 Pine Ridge was originally constructed as a remote and marginalized community in the last decades of the nineteenth century. The founding purpose was to isolate the Oglala Sioux and other tribes from white society until they could be "remade" and reintroduced. The people of Pine Ridge today have transcended those genocidal origins and made the reservation their own, but that's how it all started.
Acknowledging the presence and sacredness of another is a small gesture that, repeated consistently, can change the world. Courtesy is one of those behaviors that is easy to adopt and, unfortunately, easy to forgo. Courtesy is one conscious choice of the self-awareness.
What if everyone on earth felt trusted, respected, valued, and heard? What might change?
I think everything might change. Enabling such a transformation is within our collective reach. Seven billion humans practicing simple acts of kindness would make for a good start.
So the next time you're pulling in or out of a convenience store, yield to the driver in front of you, pause for the passersby, and above all else when you enter the building, hold that door.
* * *
Thank you for considering my thoughts. In return I honor yours. Every voice matters. Nestled between our differences lies our future.
"My religion is very simple. My religion is kindness."
—Dalai Lama
___________
This is the twenty-first in a series of short essays to be posted by Kevin Hancock to www.thebusinessofsharedleadership.com in 2021, in honor of Black Elk, the Oglala Sioux holy man who was escorted as a child on a sacred vision quest by the 48 horses of the four directions to visit the six Grandfathers. My horses, prancing they are coming. They will dance; may you behold them. On that journey Black Elk understood the sacred power that dwelled within him and lives within us all. He also recognized that this power could be used for good or bad. Intentional we must be about the path we walk.