Below is Whisper #8 from my latest book, 48 WHISPERS, which is a collection of photographs and personal meditations created across a decade of travel to the Pine Ridge Indian Reservation and the surrounding northern plains.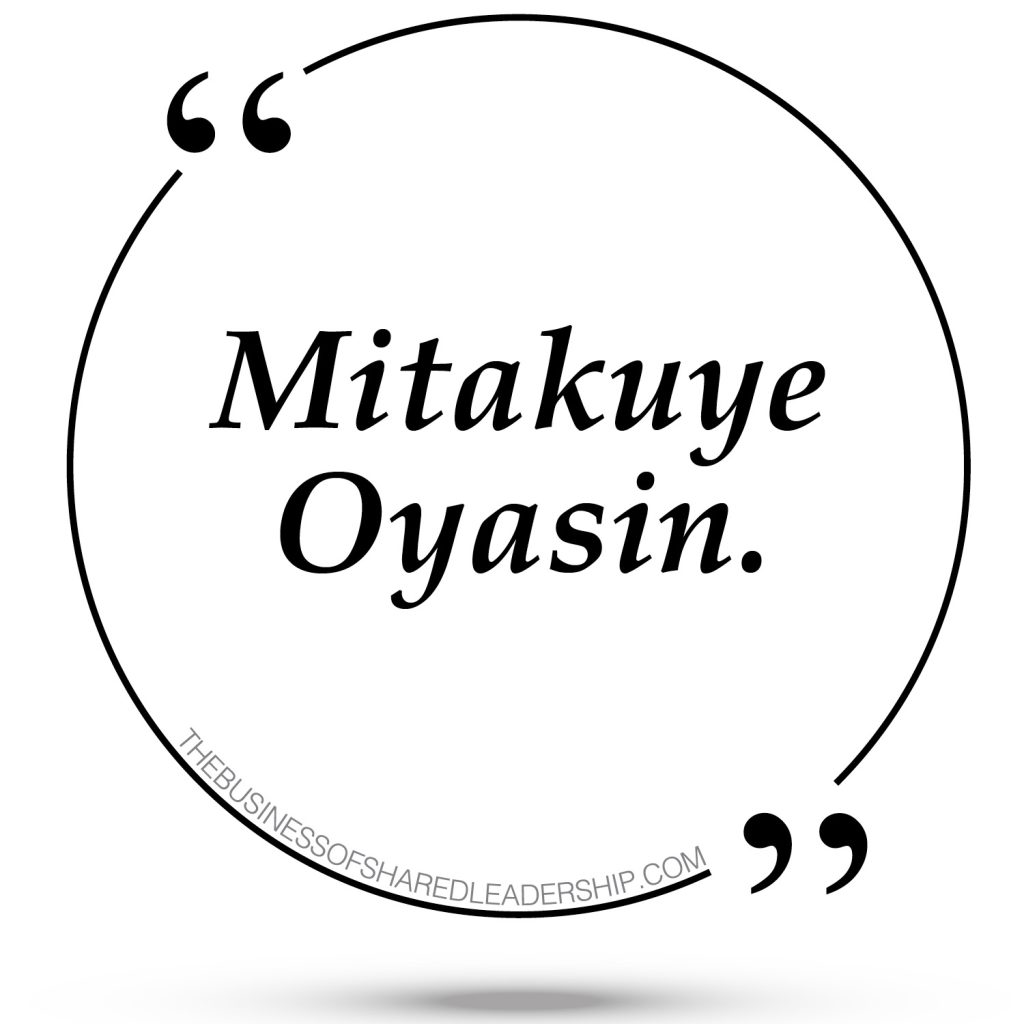 Mitakuye Oyasin is a Lakota phrase which translates to mean "All things are one thing" or "We are all brothers."
Everything that exists is not just connected—it's related. In fact, everything that exists is not just related; it's the same. The buffalo and its human hunters are comprised of the same sacred stardust. The recognition of oneness is present in most indigenous cultures. The Navajo call it k'e. I have a responsibility to all my relations, and I am related to all that I see.
Verola Spider, another cherished friend from Pine Ridge, is a third-generation storyteller. When I first began visiting the reservation, Verola worked weekends at the Singing Horse Trading Post while also teaching Lakota language at the Porcupine School and Oglala Lakota College. One Sunday afternoon as we sat together, she shared the following wisdom:
"Some of us, the old and real fluent speakers, we still believe that we are all related. When I am teaching in the classroom I try to teach that no matter what color a person is, we don't see the color. We see the spirit of the person and then we know that we are related. A lot of times you will hear people say, 'No, that's not the way,' but those people probably have a little bit of doubt in themselves. The truth is, we are all related."
It's transformational to recognize that everything we see is an extension of the same source. Nature is a single being.