2021 IDEA-SHARING ADVENTURE SERIES BY KEVIN HANCOCK
"Your choices and efforts, be they small or grand, define who you are."
—Richelle Goodrich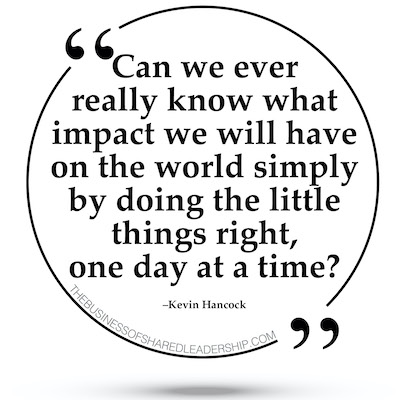 Henry and Mamie Wilson migrated north from South Carolina to Pittsburgh, Pennsylvania, in 1921.
"I believe he was about the first black man they ever hired at US Steel," his son Tim would tell me nearly one hundred years later as we sat together at the Yordprom Coffee Co. on the uphill side of Congress Street in Portland, Maine. "He was the janitor there for forty-three years.
"My mom was just as sharp as my dad," Tim continues. "Her name was Mamie Mobley Wilson. She was the cleaning lady at Suburban General Hospital. Everybody loved her too."
Now well into his seventies, Tim is wearing a black sweat suit and a Tuskegee Airmen cap, leaning back comfortably in his chair.
As I listen to Tim reflect on his parents' influence on his life, I contemplate whether Henry and Mamie could have imagined the social contributions that their son would go on to make. Today Tim Wilson is one of the most respected racial equity leaders in the State of Maine, and the legendary (now retired) director of the internationally recognized Seeds of Peace Camp dedicated to eliminating Arab–Israeli conflict, one teenager at a time.
Can we ever really know what impact we will have on the world simply by doing the little things right, one day at a time?
Two young black janitors from the Jim Crow South were positively impacting the world long after their own deaths through the values and skills they instilled in their son.
*          *          *
Henry, Mamie, and Tim's personal story reminds me of two seemingly disconnected tales that my friend Angus King recently shared with me.
Tale #1
Many years ago, Al Capone virtually ruled Chicago. Capone owed much of his position and freewheeling lifestyle to his exceptional lawyer, known locally as "Easy Eddie."
To show his appreciation, Capone paid Easy Eddie very well. Eddie and his family lived on an estate so large that it filled a city block. Eddie enjoyed the high life of the Chicago mob and gave little consideration to the atrocities that went on around him.
But Eddie had a soft spot for his son, whom he loved dearly. And despite his involvement with organized crime, Eddie tried to teach his son right from wrong.
Even with all his wealth and influence there were two things Eddie couldn't give his son: a good name, and a good example.
One day, Easy Eddie reached a difficult decision. He wanted to rectify his wrongs.
He decided he would go to the authorities and tell the truth about his boss, Al Capone, in hopes of cleaning up his tarnished name and offering his son some integrity. To do this, he would have to testify against the Chicago mob.
Within a year, Eddie's life would end in a blaze of gunfire.
Tale #2
World War II produced many heroes, and one such man was Butch O'Hare.
Butch was a fighter pilot in the South Pacific assigned to the aircraft carrier Lexington.  
One day his entire squadron was sent on a mission. En route Butch realized his fuel levels were unexpectedly low and his flight leader ordered him to return to the carrier. Reluctantly, Butch dropped out of formation and headed back to the fleet.
On his return he spotted a previously undetected squadron of Japanese aircraft speeding toward the American fleet.
Laying aside all thoughts of personal safety, Butch dove into the Japanese formation. His wing-mounted .50 calibers blazed as he charged in, attacking one surprised enemy plane after another. He continued the solo assault until all of his ammunition was spent. Undaunted, he pressed the confrontation until the Japanese planes veered off in another direction. Butch and his tattered fighter then limped back to the carrier, having destroyed five enemy aircraft. The date was February 20, 1942.
For his actions Butch became the US Navy's first ace of World War II, and the first naval aviator to win the Medal of Honor. Later that year, at the age of twenty-nine, he was killed in aerial combat. Today Chicago's O'Hare International Airport is named in his honor.
So what do these two seemingly disparate stories have in common?
Butch O'Hare was Easy Eddie's son.
*          *          *
We don't know the full impact we will have on this world. What you do today counts, no matter how marginalized or small you might feel. A stone cast into the water ripples long after we've moved on from watching it expand. Humanity is anchored and defined by those who never considered themselves famous or extraordinary.
"Ordinary people do great things every day."
—Jim Valvano
* * *
Thank you for considering my thoughts. In return I honor yours. Every voice matters. Between our differences lies our future.
____________________
This is the ninth in a series of short essays to be posted by Kevin to www.thebusinessofsharedleadership.com in 2021. Kevin is dedicating these writings in honor of Black Elk, the Oglala Sioux holy man who was escorted as a child on a sacred vision quest by the 48 horses of the four directions to visit the six Grandfathers. My horses, prancing they are coming. They will dance; may you behold them. On that journey Black Elk understood the sacred power that dwelled within him and lives within us all. He also recognized that this power could be used for good or bad. Intentional we must be about the path we walk. To invite others to join The Business of Shared Leadership and receive these posts, just pass this link along. The more who join, the deeper the energy field of engagement will become! Thank you!